Reinventing cultural architecture: a radical vision by Open
A new Rizzoli book examines how Beijing-based architecture studio OPEN is reimagining China's complex and rapidly changing cultural landscape. "Reinventing Cultural Architecture: A Radical Vision of OPEN" explores six recent groundbreaking projects that mark a new era for contemporary Chinese cultural architecture. Written by Catherine Shaw with a foreword by Aric Chen, the book brings together a series of conversations and site visits to the projects to highlight the architects' sources of inspiration, their challenges and their construction methods.
During the last years, TO OPEN has developed pioneering concepts for various conditions, including chapel of sounda sculptural outdoor theater in a secluded mountain valley near the Great Wall, and TANK shanghai, a cultural complex located inside the fuel tanks of a former airport. Studio co-founders Li Hu and Huang Wenjing re-evaluate conventional Western assumptions about culture and design by basing each project on people's needs and desires within the context of diverse terrains and climates.
© Reinventing cultural architecture: a radical vision by OPEN, Rizzoli New York, 2022
header image: Chapel of Sound at dusk © Jonathan Leijonhufvud
RIZZOLI'S BOOK UNITS SIX KEY CULTURAL PROJECTS
"What we strive to do is create closer connections between ourselves and the natural world through architecture, exploring how the work of man and nature can intertwine. We only believe in innovation if it can improve people's lives and the environment and even then we seek out the simplest solutions," say OPEN co-founders Li Hu and Huang Wenjing. The book, published by Rizoli this month (April 2022), features six key cultural projects with commentary and background information along with new analysis and archival material, including color photographs, plans and drawings and exploratory sketches. Offering a fresh perspective on contemporary cultural architecture and place-making, the volume shows how each ambitious and innovative project responds to China's distinctive context.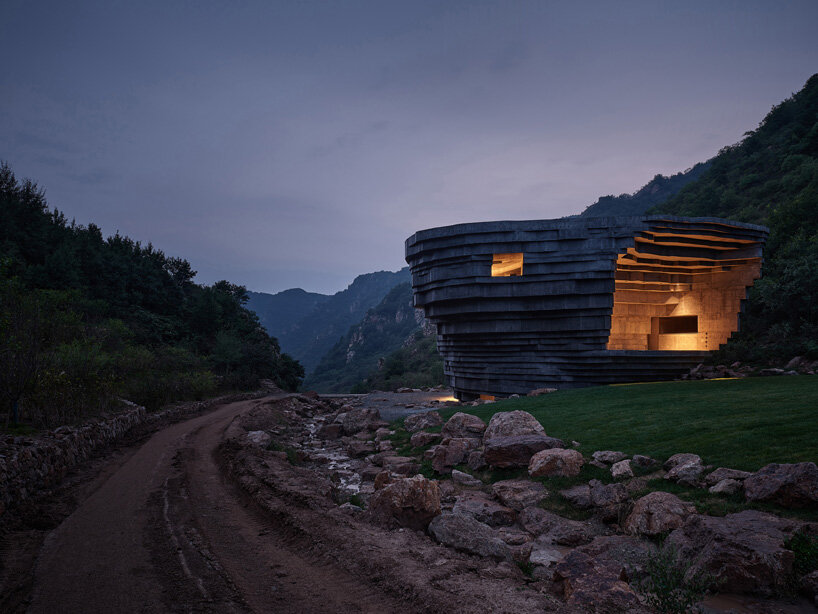 Chapel of Sound outdoor stage, image © Jonathan Leijonhufvud | learn more about the project on designboom here
"OPEN is one of the main protagonists in this evolution towards an architecture that responds more profoundly to the needs, circumstances and possibilities of China", writes Aric Chen, general and artistic director of Het Nieuwe Instituut, Rotterdam, the Netherlands, in the foreword. "Their work, like the museums and hybrid theater-library described in this book, exemplifies the notion that, at its most consequential, constructed form is the reification of context in every sense: social, cultural, and systemic, as well as physical, urban and formal".The book also includes a conversation between Martino Stierli, Philip Johnson Chief Curator of Architecture and Design at the Museum of Modern Art (MoMA) in New York, and Huang Wenjing and Li Hu, moderated by Catherine Shaw.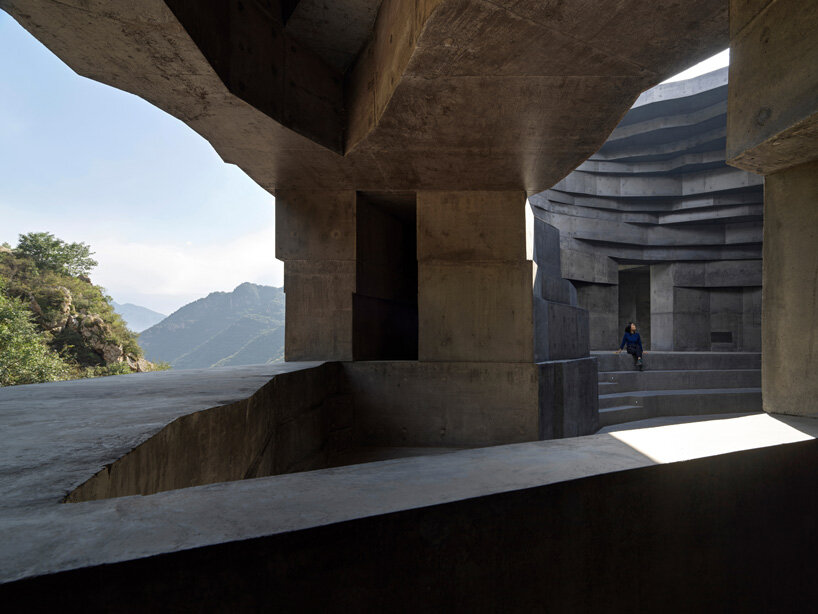 Double-shell structure of Chapel of Sound © Jonathan Leijonhufvud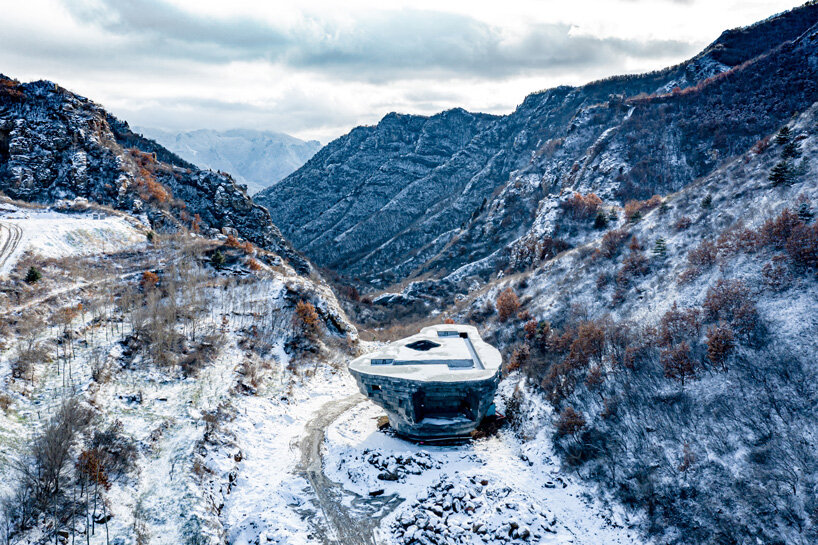 Chapel of Sound, snow-covered valley, image of Ni Nan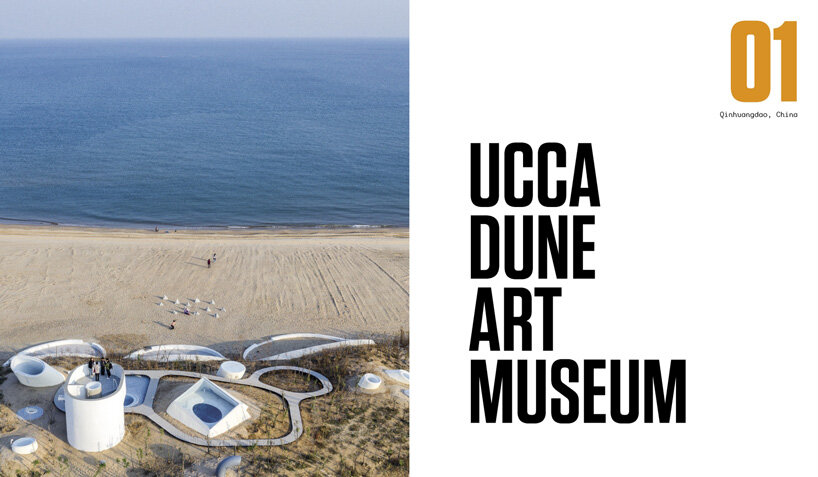 distribution of the book © Reinventing Cultural Architecture: A Radical Vision by OPEN, Rizzoli New York, 2022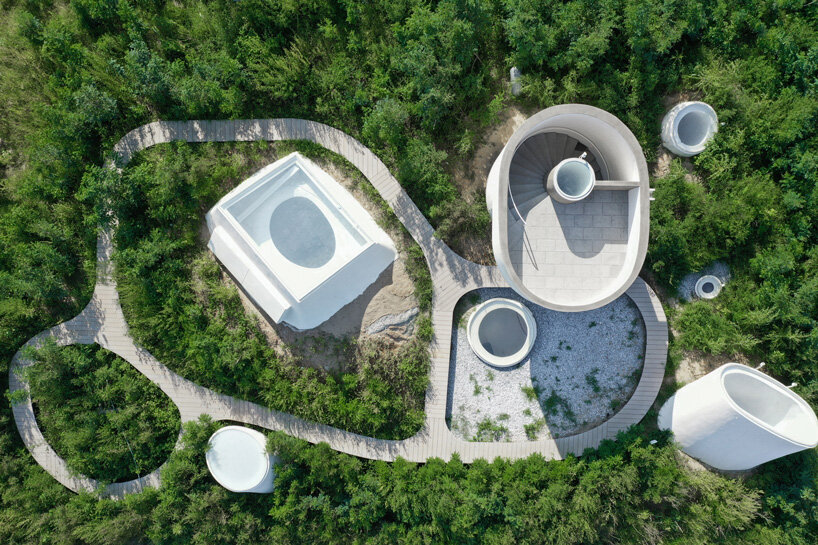 aerial view of the dune at the UCCA Dune Art Museum, image © Zaiye Studio