Volkswagen is bringing back one of its most beloved vehicles, this time as an electric car.
A beloved classic
The classic microbus, officially known as the Volkswagen Type 2, was launched in Germany in 1949 and quickly spread around the world. In the decades that followed, it became a counterculture icon, associated with surfboards and paisley window curtains and large peace signs affixed to its nearly flat face. Microbuses are always popular with customizers.
It lasted longer outside the United States. The last Type 2 manufacturing plant, in Brazil, switched to production of other models in 2013.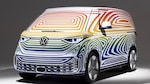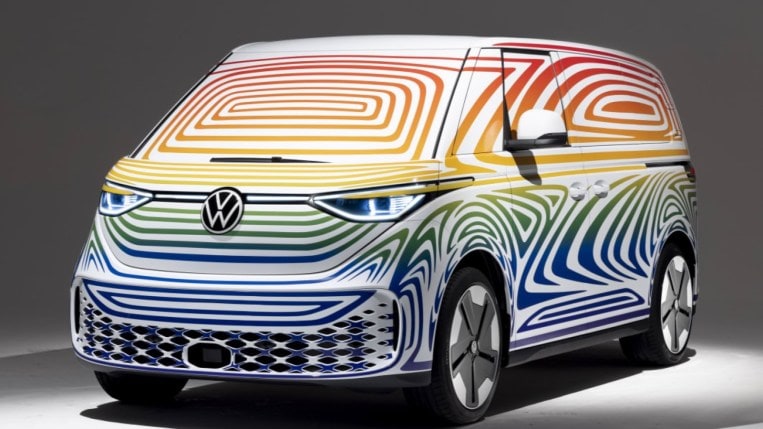 Electric this time
The bus will return as a 2023 model, known as ID.Buzz. This time it's all electric. It rides on the same platform as the ID.4 electric SUV. We'll learn most of the details about the car later this week when Volkswagen officially pulls back the curtain.
But the company has released a few teaser photos and choice details to prepare us all for Wednesday's reveal. They include, for the first time, some views from inside the ID.Buzz.

Playful colors and Easter eggs
VW leaned into the quirky with the revival. Interior colors will match exterior colors. In the case of the teasers, that means orange upholstery inserts on cream-colored seats. VW says seven colors will be offered, including four two-tone schemes like this.
The seats are upholstered in a material that is 10% marine plastic and 90% recycled plastic bottles. The floor coverings and headliner are made from 71% recycled plastic (though we're not sure if that means more bottles). The steering wheel is wrapped in a leather-like polyurethane material.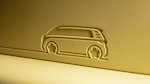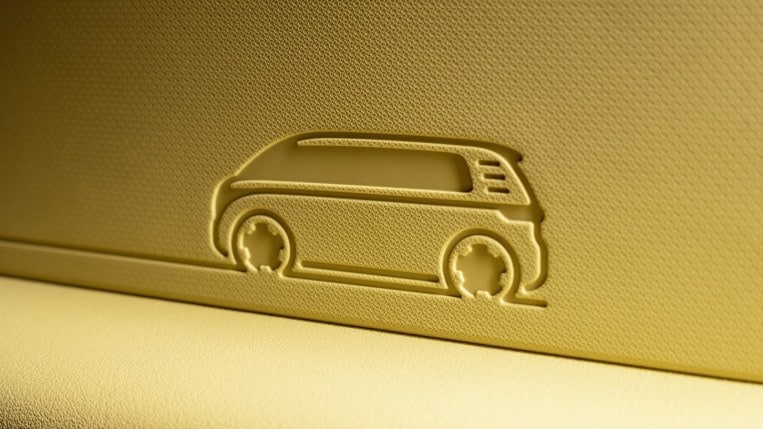 The test model shown is a 5-seater, which is likely a short-wheelbase model that will only be offered in Europe. America, we were told, will get a longer-wheelbase version that seats seven. We don't know if these seats will reverse to allow for lounge-style seating – with the second row facing the third – but VW has featured this arrangement enough in advertising that we'd be disappointed if it didn't make it to production. .
VW has worked in a few Easter eggs, like the car's cartoon outlines etched into the second-row floor trim. But they don't stop at the cool stuff. Engineers also integrated a bottle opener and removable ice scraper into the trim – a touch so handy we're amazed we've never seen it before.
We'll bring more details after the big reveal on Wednesday.